CONSUMER AFFAIRS DIVISION
COVID-19 CLEANING TIPS
Cases of Covid-19, the illness caused by the novel Coronavirus, has been circulating in Trinidad and Tobago since March, 2020. The basic advice has been to practice social distancing, stay home as much as possible, stay at least six feet away from each other, and wash hands frequently. Here are some additional cleaning tips that can help in battling this virus:
Clean electronic devices such as phones and tablets. Spray a non-abrasive, alcohol based cleaner on a microfiber cloth, to clean your devices. Pay special attention to the screen, the buttons, and anywhere dust and pocket lint tend to get trapped. Also remove and clean any case that is on your phone or tablet.
Clean your surfaces. When it comes to disinfecting, not all surfaces are the same. For instance, your kitchen counter might be easier to clean thoroughly than an item at the supermarket or the pump at the gas station. In these instances, it might be more practical to employ thorough hand sanitizing and hand washing strategies. Thoroughly wet and rub your hands with a hand sanitizer that contains a minimum of 60% ethyl alcohol also known as ethanol and let them air dry. If you are out, sanitize before getting into your car and touching the steering wheel.
In your home, focus on sanitizing surfaces you frequently come in contact with, including doorknobs, handrails, faucets, television remote controls, game controls, table surfaces, and light switches. Selecting the right product and observing the adequate level of surface saturation and contact time with the surface is critical. Preferably, use cleaning agents with active ingredients that include hydrogen peroxide, ethanol, citric acid, L-lactic acid, caprylic acid (octanoic acid) and thymol.
Read product labels before use to ensure the product is safe to use on the surface. Wear gloves if indicated on the instructions. Try not to breathe in product fumes. Open windows to properly ventilate the area in which you are working.
Clean the surface with soap and water to remove visible dirt and grease. Spray or sponge on the disinfectant so that the surface is thoroughly wet and make sure it stays visibly wet for the length of time indicated on the product label's directions for use before you rinse or wipe the area dry. This could range anywhere from 30 seconds to 10 minutes, depending on the product. It could take multiple sprays or wipe downs to keep the surface wet long enough.
Do not reuse a disinfecting wipe,  it. To keep your wipes as effective as possible, be sure to re-seal the package after each use and store the package in a cool place away from direct sunlight.
Upon returning home from carrying out essential activities, such as bank, pharmacy and supermarket visits, properly sanitize your vehicle keys, wallets, handbags, bank and identification cards, and items purchased.
After returning home from heavily populated areas in particular, clean your footwear and leave them at a designated area outside. Clothing worn when outside should be immediately changed upon returning home; and cleaned/washed separately to reduce the likelihood of spreading infectious diseases.
If you are cleaning and sanitizing with bleach, never mix bleach with ammonia or any cleaning agent other than water. Wear rubber or non-porous boots, gloves and eye protection. Ventilate the room properly.
WHO WE ARE
The Consumer Affairs Division (CAD) is the consumer protection and advocacy arm of the Ministry of Trade and Industry. The CAD is charged with the responsibility to safeguard the economic interests of consumers through three main areas:
Consumer Redress/Protection
Consumer Education and Empowerment; and
Consumer Research
The Unit comprises two units; the Consumer Protection and Services Unit (CPSU) and the Research Unit (RU).
WHAT WE DO
Consumer Protection and Services Unit
The CPSU is the core unit of the CAD and is responsible for the investigation of consumer complaints which is one of the core functions of the Consumer Affairs Division (CAD) and the main service provided by the Division to the general public. The CPSU is responsible for:
Conducting of lecture and hosting outreach programmes
Receiving consumers' complaints via e-mail, telephone, walk-in and referrals from regulatory bodies (where necessary complaints received from the CAD are also referred to the relevant regulatory agencies)
Investigating and resolving consumer complaints
Enforcing laws regulating consumer transactions
Providing advice and dispute resolution services
Monitoring of business premises
Advocating the rights of consumers through representation on various regulatory boards and committees
CONSUMER RELATED DOCUMENTS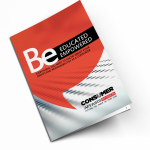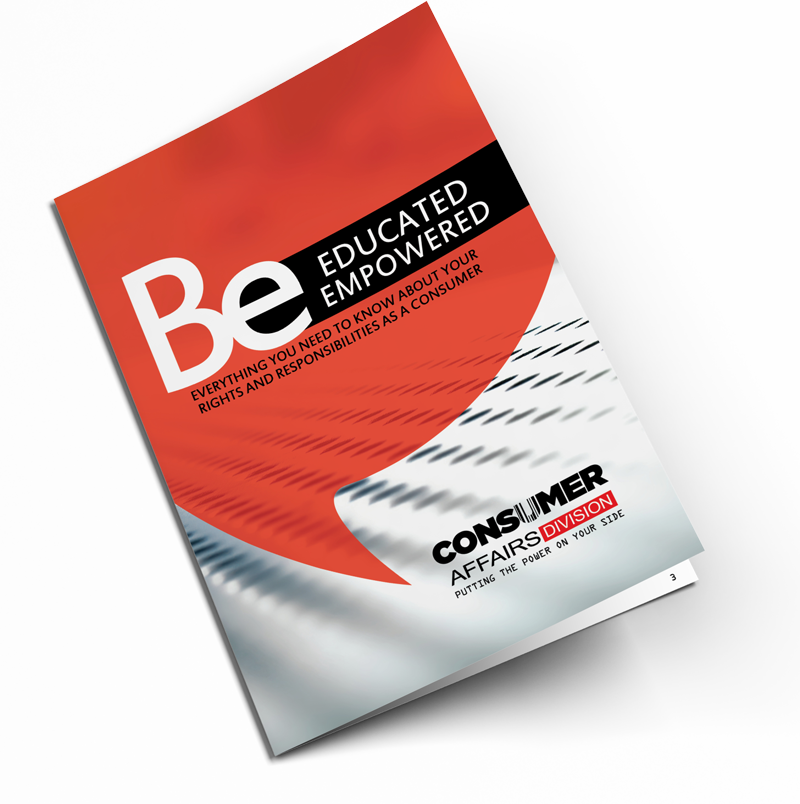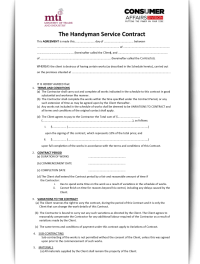 CONSUMER RELATED NEWS
Research Unit
Research has been identified as one of the three core functions of the Consumer Affairs Division owing to the need of the MTI to be continuously apprised of all developments that are likely to impact on consumers. It is for this reason that the Research Unit (RU) exists.
Given the dynamic nature of consumerism and the economic environment within which it operates, there are distinct proactive, reactive and routine aspects to the research function at the CAD. These include:
Researching emerging trends in consumer behaviour, including its negative impacts on the environment
Conducting activities to support the Division's mandate to educate, inform and protect consumers
Assessing the quality of selected goods and services that may impact on the health and safety of consumers as well as engage in product testing and rating to ensure best quality for money
Collecting data on prices of selected items to inform understanding of pricing and supply issues, for example, food and hardware items
Providing data and analyses to support policy formulation
Compiling reports on selected consumer issues
Representing the Division on various Specification Committees of the Trinidad and Tobago Bureau of Standards (TTBS) and other Ministerial Committees.
WHO CAN ACCESS OUR SERVICE?
Any member of the public who is dissatisfied with a good or service and is seeking redress or advice.
Any person or agency who is seeking or interested in consumer-related information.
Suppliers requiring guidance on the basis of complaints.
WHAT SHOULD YOU BRING WITH YOU WHEN LODGING A COMPLAINT
When lodging a formal complaint you should walk with
Original (and a copy) of your receipts, warranties and all over relevant documentation. Receipts should clearly show the date of purchase, the name of the establishment at which the item was bought, the item and price.
Valid Identification Card or Driver's License.
The defective item (if the item is small enough to be carried) Photo evidence is also welcomed.
CARICOM Rapid Exchange System (CARREX)
There is an opportunity for consumers to report non- food items which may pose a danger to our health and safety.
The CARICOM Rapid Exchange System (CARREX) is a system designed to monitor dangerous consumer goods excluding food, animal feed and pharmaceuticals. It is a general alert and surveillance structure intended to cope with emergency situations. If you are of the view that a product poses a risk or a danger to your health and safety please lodge a complaint at www.carrex.caricom.org
Learn more about CARREX
Our Offices:
Port of Spain Head Office:
Monday – Friday 8:00am – 4:00pm
Level 16 Nicholas Towers, 63-65 Independence Square, Port-of-Spain
Arima:
Every Monday, 9:00am – 3:00pm
Pennywise Building, Second Floor, 10-10A Devinish Street, Arima
Couva:
Every Wednesday, 9:00am – 3:00pm
Sugar Industry Labour Welfare Committee (SILWC) building,
Corner Dove and Balisier Avenue
San Fernando:
Every Tuesday & Thursday, 8:30am – 3:15pm
#3 Leotaud Street, San Fernando
Penal:
Every Monday, 9:00am – 2:00pm
218A S.S. Erin Road, Debe
Point Fortin:
Every Wednesday, 9:00am – 2:00pm
29 Canaan Road, Point Fortin